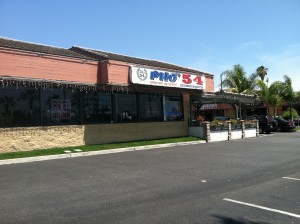 PHO 54
15420 Brookhurst St. Westminster, CA 92683
Parking
Good, large spots with easy access.
Cleanliness
Pretty clean tables and chairs but the floor was very dirty
Bathroom
Moderately Clean no odor stocked with soap and paper towels
Service
Fast and Friendly
Ordered
Chicken Pho
Spring Rolls
Garnish
Plenty, Fresh, extra jalapenos
Portion Size
Large and it was large, what you would expect from a large !
Over all Review
The Spring Rolls were fresh and delicious, they did not fall apart and had just the right amount of filling.
Veggies were crispy, the shrimp was clean and not chewy and the wrap was not spongey or chewy.
The chicken Pho was very good. The broth very flavorful. No strange unexpected chicken parts. Just the right amount for a large bowl.
Good to the last drop !
The drinks we ordered were ice tea and we did notice the cups were small.
We give Pho 54  3.5 eyes out of a total of 4 round eyes.